Our Staff


Our Staff
The ChangeWorks staff is a diverse team of men and women who possess a wealth of experience in diversity management, team-building, leadership development, strategic planning, and organizational assessment.
Patricia ("Patti") DeRosa
is the President/CEO of ChangeWorks Consulting. She has over twenty-five years experience as a consultant, educator, and activist working with business, health care, human service, educational, and community organizations in the public and private sectors. Prior to founding ChangeWorks, she was the Manager of Affirmative Action Education and Training for the Boston Department of Health and Hospitals, the Education Coordinator for the Cambridge Multicultural Project, and the director of a multicultural youth leadership program for the Boston Public Schools. Patti has a Master's of Social Work (M.S.W.) in Community Organization, Management, and Planning, a Master's of Arts (M.A.) in African American Studies, both from Boston University, and a Bachelor of Arts (B.A.) in Anthropology from the State University of New York at Oneonta. She has served on the faculty of Simmons College, Lesley University, and Boston University, teaching courses on diversity, cultural competence, and social justice issues. She is the author of several articles about diversity, white identity, and anti-racism. She has also served on the Board of the Randolph Community Partnership, which provides ESOL and other education to new immigrants. She volunteers as an ESOL teacher and is currently working on her own TEFL/TESOL certification. In addition, she is a singer-songwriter-guitarist, performing nationally and internationally (www.pattiderosa.com)
Dr. Vivian Dalila Carlo is currently an Assistant Professor in the School of Education at Lesley College in Cambridge, Massachusetts. Her professional practice and research are centered in the areas of adult learning in multicultural education, bilingual education, cultural diversity and social justice. Her interests include introspective teacher preparation and the development of educational, professional and social practices that respond to the diversity of society, including race, class, language, disability and gender diversity. Dr. Carlo has extensive experience as both a consultant and as an educator, working in the field of anti-racism, multiculturalism and diversity management for over thirty years. She is bilingual in English and Spanish. Vivian holds a Doctorate of Education in Multicultural Education and Bilingual/Bicultural Education from Boston University and a Master in Education in Counseling and Psychology from Lesley College.

ChangeWorks President:
ChangeWorks Associates:
---
Paul S. Bracy is the owner and president of Collaborative Strategies (CS). His particular areas of expertise include personnel management; professional and personal development; managing diversity; team building; sexual harassment prevention; interpersonal communication; executive coaching, diversity audits. Over the last thirty-five years, Paul has consulted and trained in a wide variety of organizations, both for profit and not-for-profit institutions to leverage diversity, develop high performing teams, and create inclusive respectful work environments. Paul, who holds a Master of Education degree from Cambridge College, has served on many non-profit boards including: Veteran's Benefit Clearinghouse, Youth Build Boston, and the Boston Chapter "Children of War." He was also a founder and first president of Concerned Black Men of Massachusetts, Inc. and former Chair of the South Shore Chamber of Commerce's Diversity Committee.
Sharon Bueno Washington has more than 20 years of management and consulting experience in both the private and public sectors. As a training and organizational development consultant, Sharon is committed to developing strategies and programs in support of organizations and people on their journeys toward benefiting from diversity.
†In pursuit of creating healthy multicultural communities, she consults to clients in the areas of diversity, leadership, and organizational change. Sharon is a member of the new dynamics Power Equity Training Group and is a Power Equity (PEG) Trainer. Sharon holds a Bachelors of Science and has studies at the undergraduate and graduate levels of several universities in Spain. She grew up in New York City and now lives in New Hampshire.
---

Ted Fleming is the founder and president of Bruck Consulting, a firm that counsels senior management on leadership, strategic thinking and diversity. Before forming Bruck Consulting, Ted was Chief of Staff of Harvard Pilgrim Health Care and a member of the turnaround team credited with guiding the organization to profitability in fourteen months. Prior Harvard Pilgrim, he financed mergers and acquisitions in the media and entertainment industry. Today, he serves as the Chairman of the Board of Lena Park CDC, a non-profit organization that provides affordable housing, day-care and educational programs to underserved residents of Boston. Ted received a Master's in Business Administration from Duke's Fuqua School of Business and a B.A. in Economics from Dartmouth College.

---

---
Barbara G. Holland has over twenty-five years of experience as a consultant, trainer, and senior level administrator. She is the President and Founder of BGH Enterprises, a consulting firm focusing on inclusion and diversity, organizational change, workforce effectiveness and workplace equity. Before founding BGH Enterprises, Ms. Holland held two senior level HR positions: the Director of Campus Diversity at Framingham State College for over 6 years and the Director of Diversity at Massachusetts General Hospital for four years. She has also been a facilitator with the Anti-Defamation League's World of Difference Program since 1987 and also facilitates for the National Conference for Community and Justice. As a frequent spokesperson on social justice issues, she has made many television and radio appearances, been featured in a variety of newspaper articles and been a guest speaker/panelist on many occasions. Ms. Holland holds a Master's Degree in Education and Administration from Cambridge College and a Bachelor's Degree from Boston University.

---

Dr. Ulric Johnson is the founder of Cross-Cultural Consultation and the director of Teens Against Gang Violence, a peer leadership, youth, and family program. He is also on the faculty of the Harvard Graduate School of Education, Springfield College, and the Lesley University Center for Peaceable Schools and Communities. Ulric received his Ph.D. in Psychology from Southwestern University, and his M.A. in Psychology from Boston College. In addition, he is a counselor and educator specializing in the study of the role of race and culture in the prevention, progression, and treatment of addictive behaviors. He is a Certified Addiction Specialist, Certified AIDS Counselor, Licensed Mental Health Counselor, Licensed Rehabilitation Counselor, Licensed Marriage and Family Therapist, and a Certified Clinical Forensic Counselor.


Robert Jones is an independent diversity an organizational effectiveness consultant, as well as the Program Director for the National Conference for Community and Justice of Rhode Island (formerly the National Conference of Christians and Jews). He has also consulted with the Anti-Defamation League's A World of Difference program. Since 1989, Robert has made a firm commitment to become an integral part of the ongoing struggle to bring an understanding of the value of diversity, systems of oppression, and the dynamics of power and inclusion to the workplace, classroom, and community. He views violence prevention and conflict resolution reconciliation as important factors in dealing with diversity. In addition to his diversity work, Robert has worked in software sales and technical support, and has managed mixed-income housing developments. He has a Bachelor's of Science from Boston University.

---
---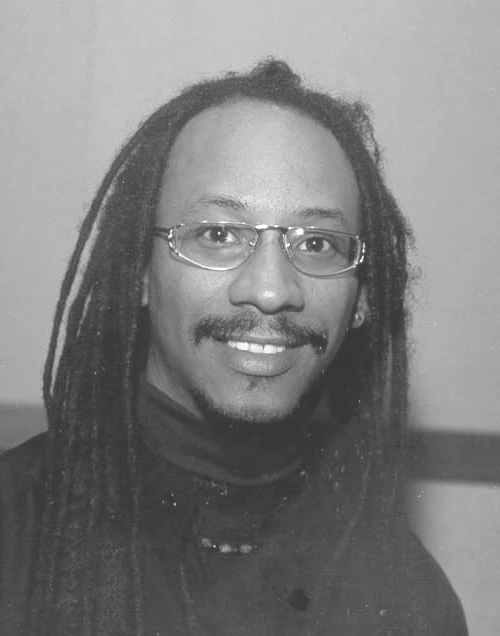 Deborah Lewisis the Principal of Integrated Resources, a consulting firm committed to helping organizations and communities value diversity, foster inclusion, and promote equitable, productive, and collaborative relationships. She has over twenty years of experience as a trainer, consultant, and educator addressing issues of social justice, workforce and community diversity, leadership development, and prevention education. She brings a strong passion and personal commitment to creating opportunities in which people can honestly explore issues that are both challenging and enriching; in which people can have conversations "across their differences" to enhance knowledge and understanding. A cornerstone of this work is exploring the dynamics of inclusion and exclusion, as it is manifest in interpersonal relationships and organizations. She specializes in programs that address issues of race, gender, sexual orientation, sexual harassment, communication skills, conflict management, and leadership development.
---

Paul Marcus is a white anti-racist activist, educator and consultant. He is co-director of Community Change, Inc., a 32-year old Boston-based organization that focuses on issues of institutional and systemic racism. He co-teaches the History of Racism in the United States of America at Boston College and is a master teacher for the Critical Skills/Education by Design program at Antioch New England Graduate School, training teachers to develop a collaborative learning community methodology. A biology teacher for sixteen years, he combined science with concern for anti-racism and multicultural education in independent schools. Paul has had extensive experience planning and conducting workshops and trainings for wide variety of non-profit and corporate clients. He has a B.A. in Biology from Rutgers University.

---
Marty Marquez is the owner and founder of Paragon Management Consulting, based in Phoenix, Arizona. He has extensive experience in diversity work, and has contributed several articles to the "Managing Diversity" newsletter. In over twenty years in the field, he has worked with communication companies, computer sales and manufacturing groups, health organizations, chemical and pharmaceutical companies, power companies, and government agencies. His work history includes sales management, adult education, group process facilitation, and program development. He holds a Bachelor's Degree in Philosophy,
and Master's Degrees in Religious Education and Theology from he University of the State of New York.
---

Ines Maturana is the Director of the Office of AHANA Student Programs at Boston College. She is the former Director for Academic Services for the College of Management at the University of Massachusetts in Boston. She is also the former director of the Hispanic Office of Planning and Evaluation's Talent Search Program, a career counseling program for low income, first generation college students, and was a Prejudice Reduction and Conflict Resolution Trainer for the National Coalition Building Institute. She has extensive experience in intercultural training, project development, and education within the United States, and internationally. Ines has also developed, coordinated, and assessed the impact of cross-cultural exchange programs and is particularly sensitive to the needs of linguistic minorities in the United States. Ines received her M.A. in Intercultural Relations from Lesley College, and is currently pursuing a doctorate in Higher Education Administration at the University of Massachusetts in Boston. Ines is fluent in Spanish, French, and English.


---
Fran Smith is a multicultural education consultant with over twenty-five years of experience working with education, non-profits, and business. She is currently the Coordinator/Research Associate for Boston United for Children. Prior to that position, she was the Parent Specialist/Campaign Coordinator for the Boston Campaign for Proficiency, Development Director for the Friends of the Raphael Hernandez School, and the Director of Resource Development for the Hispanic Office of Planning and Evaluation, Inc. Fran also works with a several non profit organizations in Boston addressing issues of diversity and oppression. †Her past professional experiences range from being the Coordinator of the Mobilization for Equity, a national school reform project promoting equity and parent involvement, to being the Affirmative Action Manager for the City of Weymouth, MA., to Project Coordinator for the Urban League of Greater Boston and education coordinator for the Anti-Defamation League's "A World of Difference" prejudice awareness program. She has a B.S. in Social Sciences from Hampshire College.

---
Jim Smith is the president of Jimpact Enterprises , which provides motivational speaking, train the trainer, and professional and personal development. During his professional career, Jim is the former Vice President of Business Learning Resources for Corestates Bank in Philadelphia and enjoyed other successful management assignments with the Vanguard Group and the Prudential AARP Operations, where he held a number of training, management development, organization development, and diversity positions. He is a member of the National Speakers Association (NSA) and has been a featured speaker at many academic institutions and conducted diversity, motivation, and train-the trainer sessions for many organizations. Jim has several certifications (Myers Briggs, Zenger Miller, Situation Management Systems, and Career Architect), writes a quarterly article for "Next Step" (a diversity magazine), is a member of the Rosemont College and Penn State faculties, and is the author of From Average to Awesome: Forty-One Plus Gifts in Forty-One Plus Years. He holds a Bachelor of Arts degree in English from Widener University and a Master's degree in Journalism from Temple University.


---
Comma Williams has been in the Training & Organization Development field for 20 years. She has been an independent consultant since 1999, designing, delivering and facilitating a variety of interventions including diversity training, leadership development, team development and web-based training. From 1989-1999, she was an Organization Development Consultant at Harvard Pilgrim Health Care (HPHC). That experience included designing and facilitating customer service training, quality management training and projects, leadership development and coaching, supervisor/management training, interactive multimedia training design and development, team building. She worked extensively with the Office of Diversity facilitating diversity trainings, developing cultural competencies for clinicians, producing a 9 minute video highlighting the business imperative for diversity, developing and delivering trainings on Gay and Lesbian Health Care Issues, and co-leading the Health Triangle - HPHC's Gay/Lesbian/Bisexual/Transgender organization. She began her career in human services, working with, and training staff working with, developmentally delayed, hearing and visually impaired adults. She has also taught hearing impaired, emotionally disturbed children. She is also a Personal Success Coach. She has an M.Ed. in Instructional Design and a B.S. in Health and Physical Education.

---
Ellen Wolpert has been an early childhood educator for over 30 years. She has been a teacher, education coordinator, center director, college instructor, and trainer in both national and international settings. Ellen has experience in a range of childcare settings which utilize her ability to speak Spanish and Haitian Kreyol and her experience with diverse cultures. She has directed a preschool program in public housing from the start up process through its development as a nationally recognized partnership between a preschool and public school. Ellen is the author of "Start Seeing Diversity; The Basic guide to an Anti-Bias Classroom". She is recognized for her extensive materials and staff development supporting the implementation of culturally relevant anti-bias early childhood environments that make inclusion a reality for all children and families.

---
Dr. Herbert Z. Wong is a management psychologist who has designed and provided assessment, training, and executive coaching on multicultural management, work-force diversity, and cultural competency to businesses, universities, government agencies, medical systems, and corporations for over 25 years. Herb is the President of Herbert Z. Wong and Associates and Co-Founder of the National Diversity Conference, Inc. As the Director of Training for Valuing Diversity worldwide, he designed and directed all of the "Training-the-Trainers" programs for the Valuing Diversity seven-part video and training series. Herb's specialties include organizational assessments and surveys on workforce diversity and employee opinion, workplace climate, cultural audit, and evaluation research. His current research is on "Diversity Best Practices in High Performance Organizations." Herb received his Ph.D. in clinical and organizational psychology from The University of Michigan. He was also the President of the Asian American Psychological Association and a consultant to three Presidential Commissions including the President's Initiative on Race for the White House Office of Science and Technology. He has written extensively on multicultural leadership, cross-cultural communication, and diversity issues.





P. O. Box 156
Roslindale, MA 02131

E-mail:
info@ChangeWorksConsulting.org